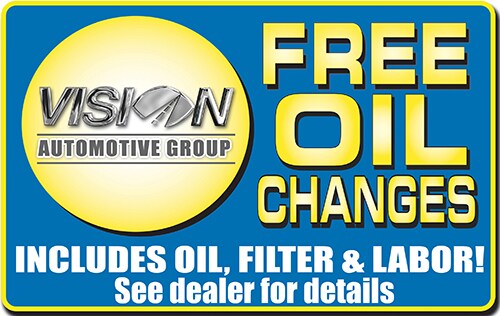 At Vision Automotive Group you get Free Oil Changes with every vehicle you buy or lease.

   
Includes premium motor oil, premium filter, disposal of old oil.
   
Includes complimentary 23-point Safety Check-up: tires, fluid levels, belts, hoses, air filter, cooling system, wipers, lamps, battery, brakes, steering components, u-joints, suspension, and exhaust.
   
Keeps your vehicle running smooth, safe, efficient and economically.
   
Master mechanics, expert service.