The Dodge Challenger is a classic American "muscle car" that continues to look great decades after their heyday in the '60s and '70s. With new models continuously released since 2009, it can be hard to decide on a model year for your next vehicle, let alone the type.
Whether you're a Challenger expert or are a newbie looking for a guide on Challenger rankings, we've highlighted five of the best Dodge Challenger model years below.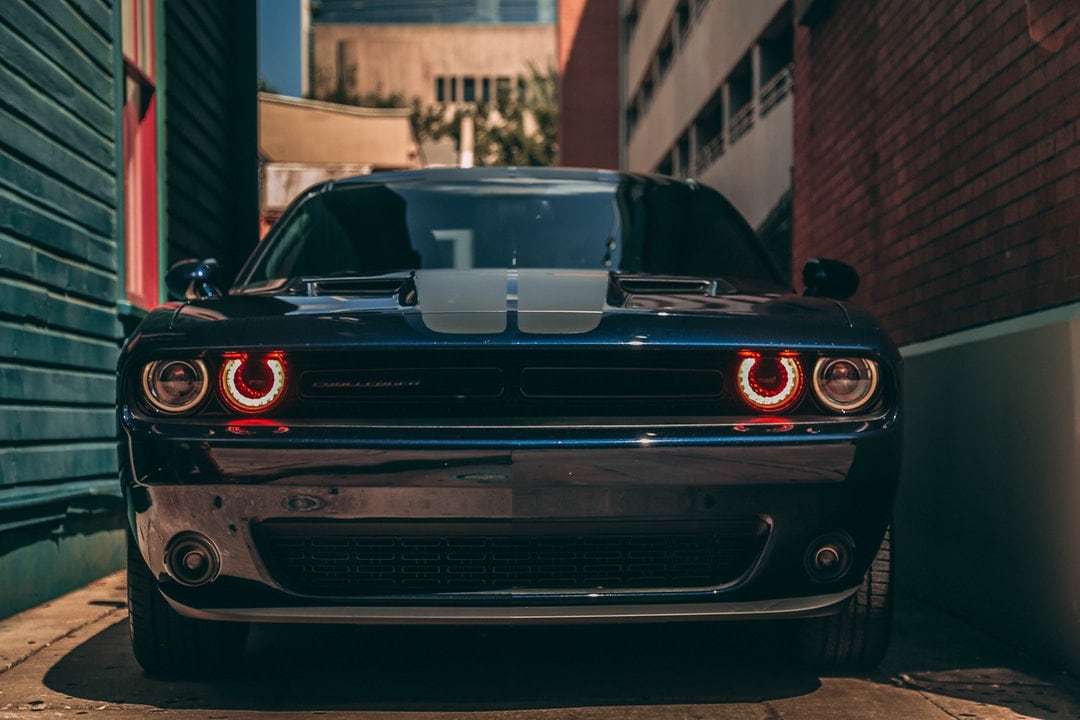 5. 2011 Dodge Challenger
Our number five pick goes to the 2011 model year, specifically the SRT8 models from that year.
The 2011 Challengers saw significant improvement from the first two new editions of the Challenger, including powerful engine boosts, better suspension, and a transmission upgrade.
This is one of the best-used sports cars you can own under $20,000. The only reason it isn't higher on this list is because of the improved technology of newer models along with the downside that the 2011's interior isn't as glamourous as the other models.
4. 2013 Dodge Challenger
Skipping right over the 2012 model (it is almost identical to 2011), we come to the respectable 2013 model. 2013 brought a few notable improvements compared to the 2011 model. These include:
New SXT Rallye Redline trim

Improvements to V6 models

More space in the backseat
Not too many adjustments, but just enough to put it at our No. 4 spot ahead of 2011.
3. 2015 Dodge Challenger
Now we start getting into the fun stuff: improved technology, a new exterior design, and the impressively fast SRT Hellcat (which is our favorite model from this year).
The Hellcat brings a whopping 707-horsepower engine combined with an upgraded interior and exterior design, improved safety features, and standardized eight-speed automatic transmission.
2. 2017 Dodge Challenger
You'll only continue to see improvements with the 2017 model (skipped 2016 because, honestly, not much changed from 2015).
This is the model year of technology upgrades. The 2017 takes the No. 2 spot because it gained so many features:
Added infotainment system

Added

Apple CarPlay

option

Added Android Auto option

More interior design improvements

Improved transmission technology

Added all-wheel drive option
2017 was also the year the Challenger line expanded to offer more models including the GT model, T/A model, and the T/A 392 model, along with classics like the Hellcat. Each model offers unique engine and technology combinations to cater to your needs.
1. 2018 Dodge Challenger
And finally, the No. 1 Challenger: the newest year models. We had to put the newest models first, considering they have the most up-to-date technology and safety features.
The 2018 models also have improved design all around both for the exterior and the interior.
Challenger Rankings: Do You Agree?
Well, what do you think? We based our ranking on make options, technology, design, and power.
Do our Challenger rankings match your own? If not, don't hesitate to let us know!
Ready to make a purchase? Check out our selection of vehicles you can buy today at our Rochester or Canandaigua locations.
You can also contact us with any questions you have about Challengers, Dodge, or other brands you're considering for your next vehicle purchase.